Most of these links come from the @makingthemovie Twitter stream. If you'd like to see them as they come, follow us on Twitter.
Filmmaker Magazine: Sundance Announces 2016 Festival Premieres, Spotlight, Kids and Special Events
Ray Pride: Review Flashback: Star Wars: Episode I
Raindance: 10 Film Distribution Basics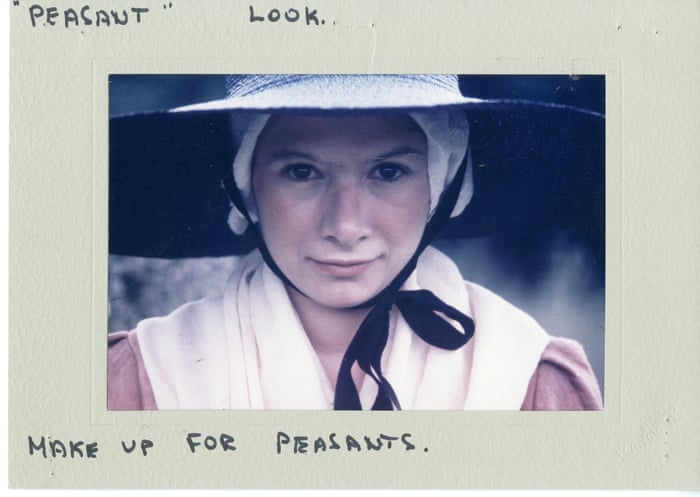 Guardian: Behind-the-scenes photos of Stanley Kubrick's Barry Lyndon – Despite a recent surge in love, this film is still an underrated part of the Kubrick cannon.
The Kernel: To truly love the 'Star Wars' prequels, stop watching them – This is good advice for many movies. Some movies stand the test of re-watching. And some do better when fermenting in memory.
Inverse: Muppet Christmas Carol's Missing Song
Yahoo! Finance: Netflix to double original shows next year – The article casts this as a result of original content performance, but it may just be a factor of the content owners jacking up prices. Netflix is great, but a world where media companies own both production and distribution is not good for indies or audiences.
Variety: Sylvester Stallone could become sixth actor nominated for playing same character – Can you guess the others?
FiveThirtyEight: A Complete Catalog Of Every Time Someone Cursed Or Bled Out In A Quentin Tarantino Movie
iO9: How Star Wars' Insane Toy Frenzy Changed Movies Forever
Slate: The Big Short editor Hank Corwin discusses the creation of those crazy montages and what it's like to work with Adam McKay
YOUR WEEKLY WISDOM:
"No one ever talks about the agony of viewing the first cut, even though it is always felt." –Ralph Rosenblum (and Robert Karen), When The Shooting Stops… The Cutting Begins: A Film Editor's Story